Indonesia ends campaign period as 190 million prepare to vote
China Daily | Updated: 2019-04-17 09:19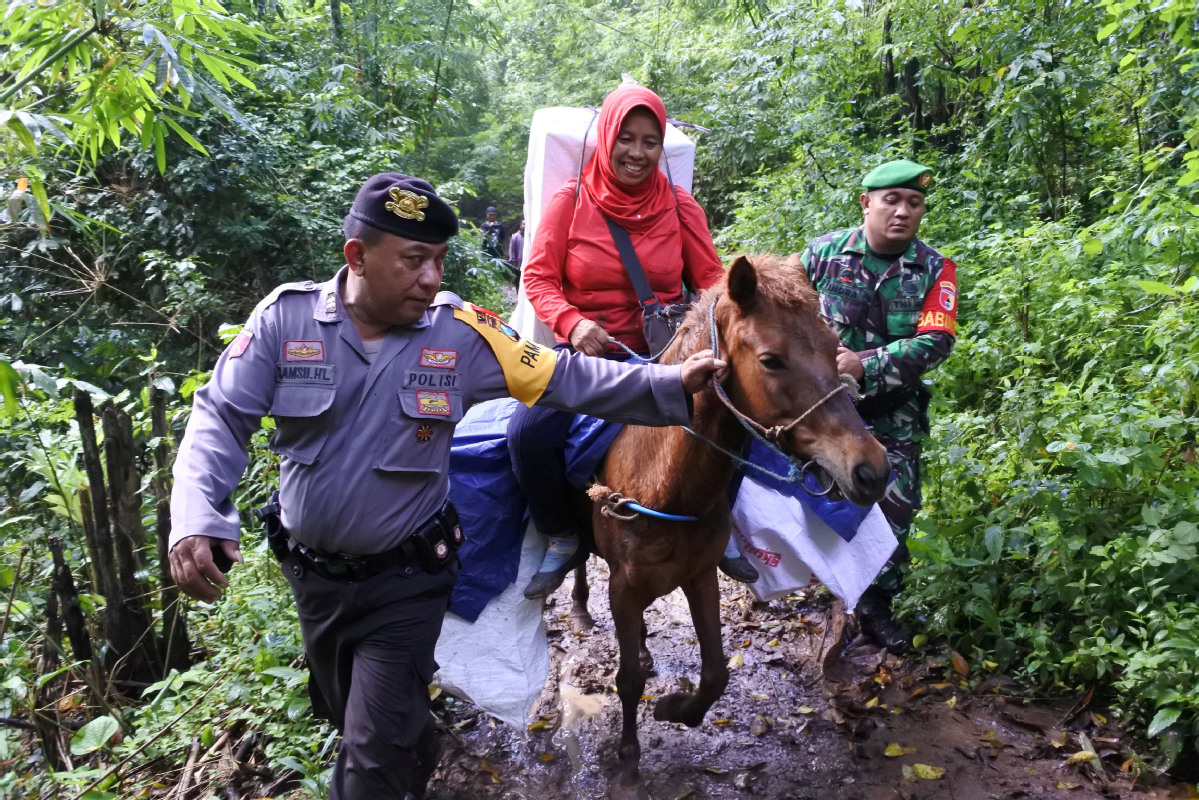 JAKARTA - The presidential campaign has ended peacefully in Indonesia. On Wednesday Indonesians nationwide will choose the country's next leader and parliament members, Xinhua News Agency reported.
Concluding a long campaign period that started from September last year, incumbent President Joko Widodo and his archrival Prabowo Subianto had their last debate on Saturday. They discussed economic strategies to govern the nation on a live broadcast.
Months prior to the last debate, the two rival candidates and their running mates visited areas across the country to attract potential voters. The election will be a rematch between the two after the 2014 polls, which Widodo won in a landslide victory.
Getting more support from major political parties in his camp, Widodo picked influential Muslim cleric Ma'ruf Amin as his running mate this year.
Opinion polls favor Widodo winning the upcoming elections. Most surveys by polling agencies indicate that he will win 50 percent of the vote.
Prabowo, a former army general, picked young businessman Sandiaga Uno, who is former deputy Jakarta governor, as his sidekick this time. Prabowo is supported by hardline Islamic organizations and fewer political parties than in 2014.
The elections are viewed as the hardest one in the nation's history as communal conflict may erupt over sensitive issues and how they are addressed by political parties on social media.
"The situation has led to polarization between two camps that leads to potential conflict," said intelligence and security expert Stanislaus Riyanta.
Supporters of the two presidential candidates have used very sensitive issues to denounce their rivals, coupled with rampant false and fabricated information widely circulated on social media.
Indonesia's General Elections Commission, or KPU, said more than 190 million eligible voters have registered to vote in 524 regencies and municipalities across the country.
"This is a very big country so we'll do our best," Arief Budiman, the commission's chief, told a recent gathering of journalists and diplomats, Agence France-Presse reported.
"But we're very busy this year."
He's not kidding.
Calling on four-legged transport, motorbikes, speedboats and planes, officials have been distributing cardboard ballot boxes - guarded by armed security staff - to every corner of the 4,800-kilometer long archipelago, which is home to hundreds of ethnic groups and languages.
While elephants carried ballot boxes through Sumatra's Aceh province, horses were used to reach to remote communities in the southeast corner of Java island.
"The path is muddy during the rainy season so we need to use horses to transport election material," said Suhartanto, the police chief in Tempurejo subdistrict, who goes by one name.
Starting off the voting, Indonesian nationals living overseas have already cast their ballots. The KPU has conducted the polling process in 130 cities across the world, serving over 2 million voters since April 8.
"Vote counting for elections held in foreign countries will be conducted simultaneously with that of in Indonesia on April 17," KPU Commissioner Hasyim Asy'ari said.
Xinhua and Agencies