Major conference to debut in Sichuan province in May
By Ouyang Shijia | chinadaily.com.cn | Updated: 2019-04-17 10:36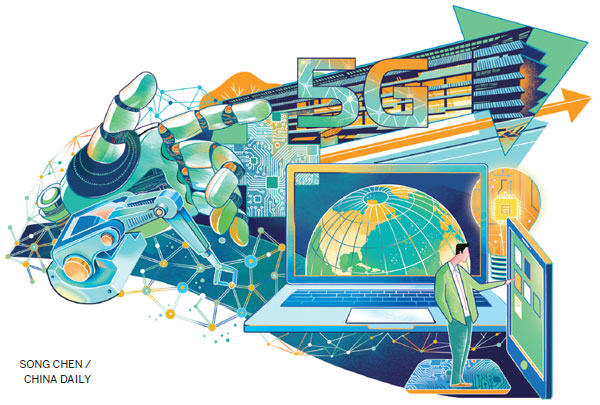 The first China International Intelligent Terminal Industry Development Conference is to be held May 9-11 in Yibin, Southwestern China's Sichuan province.
It is hoped the conference will help promote exchange and cooperation in the intelligent terminal sector, according to a news conference held by organizers on Tuesday in Beijing.
The conference is being organized by the China Institute of Communications and the China Academy of Information and Communications Technology.
Other backers include the People's Government of Sichuan province, the Chinese People's Association for Friendship with Foreign Countries, China Real Estate Association and the India Cellular & Electronics Association.
Zhang Yanchuan, vice-secretary general of China Institute of Communications, said the conference will serve as a leading intelligent terminal platform for communication and innovation, and will help Yibin build a national standard system for intelligent terminals.
"The new industrial revolution and digital economic wave is sweeping across the globe, brining huge development opportunities for China's information and communication industry.
"With the blossoming internet of things and artificial intelligence industries, the intelligent terminal sector has ushered in a new era of development," said Zhang.
The conference committee will invite the Ministry of Industry and Information Technologies and other ministries, senior officials from the People's Government of Sichuan province, leading internet and technologies tycoons, industry experts, analysts, and investment institutions to discuss the cross-industry integration of the smart terminal sector.
Several forums covering topics such as 5G technologies and smart cities will be held during the conference, which will be attended by leading chip, terminal, and real estate companies from more than 40 countries.
During the event a 17,000-square-meter expo will showcase the latest achievements in the intelligent terminal sector, including smart transportation, smart buildings, smart communities, and smart homes.
Chen Yangjie, Yibin deputy mayor, said the city is committed to building a national-level intelligent terminal demonstration base.
Yibin has to date signed 153 intelligent terminal projects with companies such as ZTE and Konka.
It is estimated that the city by 2020 will be home to 300 intelligent terminal companies, with an annual production capability of 200 million units of devices and an output value of more than 100 billion yuan ($14.9 billion).